Welcome!
Leadership requires the passion, vision, integrity, and experience to create an ethical and effective organizational culture. True leaders inspire and motivate individuals to strive for excellence and continually improve and innovate.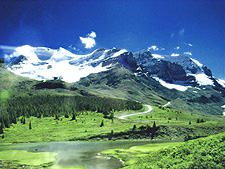 It is vitally important that ethical decision-making, hiring and promoting the best, delivering excellence, and building long-term value are the core principles which guide all management actions. Values such as trust, honesty, integrity, fairness, reliability, pragmatism, and excellence must be continually exemplified, supported and rewarded at all levels of an organization. - Chris Banescu
Latest Blog Posts
---
In Focus
Mar 21, 2013 - by Linda Hill & Kent Lineback
Becoming a great boss required courage, in particular, the courage to find out how others see you. Almost certainly, others' perceptions of you will differ in important and perhaps disconcerting ways from your self-perceptions.
This is an important topic. It's not about being liked or popular, as some assumed in reading our previous blog. It's about your ability to exert influence, which is your major task as a manager. If you don't know how your words and actions are perceived and understood, if you don't know if others trust you (and if they don't, why not), if you don't know what others want and expect from you, how can you exert the influence you want?
The problem is, how do you find out? ... Simply asking is unlikely to produce a true or complete answer. As the boss, you will often have trouble finding out the truth about anything, especially when it's negative or problematic. Even if you're trusted, people are still aware you hold the keys to promotions, pay, and choice assignments. And if you're not trusted, why would anyone tell you the truth?
---